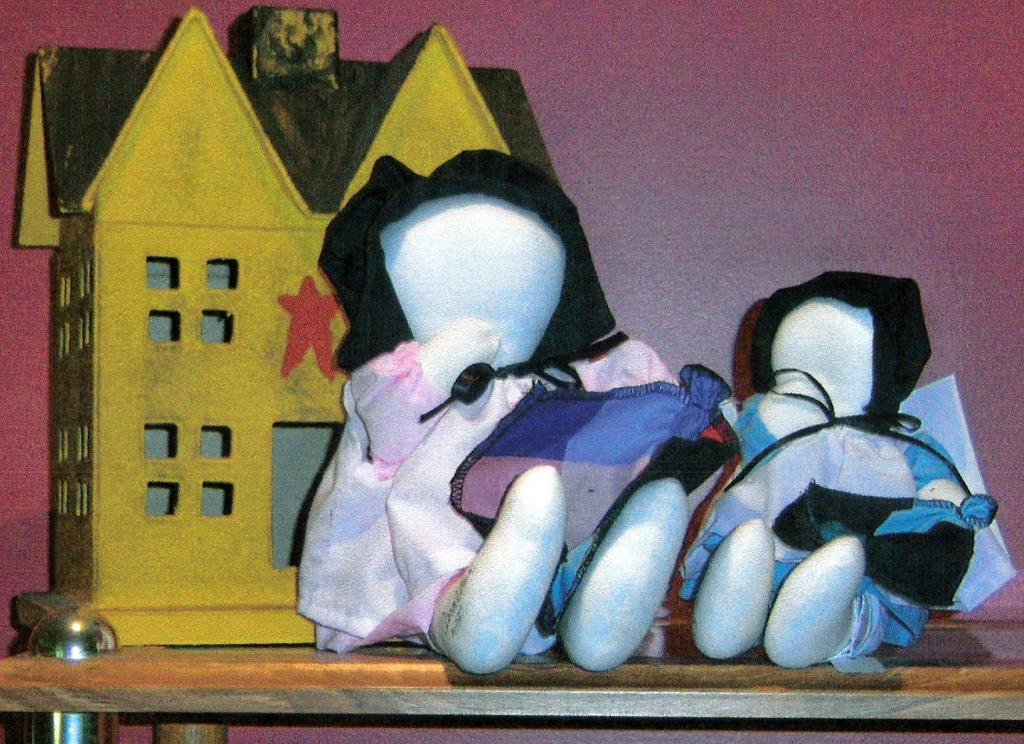 Sitting dolls are a firmer style doll made to sit on a shelf. They are an unique style to Carol Ann's Amish dolls featuring the girl dolls with their hand at their mouth and carrying a small patch work quilt.

Both boy or girl dolls are available. Boy dolls do not have a quilt.

They are available in 2 different sizes.
Large measuring 9 inches with a 9 patch quilt.
Small measuring 9 inches with a 4 patch quilt.

Large is $26.95
Small is $19.95